If you're in the market for earphones that promise great audio quality for all aspects of your life, you need not look further than the Klipsch T5 II True Wireless.
---
I've been a big fan of Klipsch audio systems for some time now. The primary system we use for our home is the KMC 3 Bluetooth speaker, which is incredible and has served us well for many years (except for the matt coating that has gone sticky, but managed to remove with a degreaser successfully). So expectations are high for the Klipsch T5 II True Wireless noise-cancelling earphones reviewed today.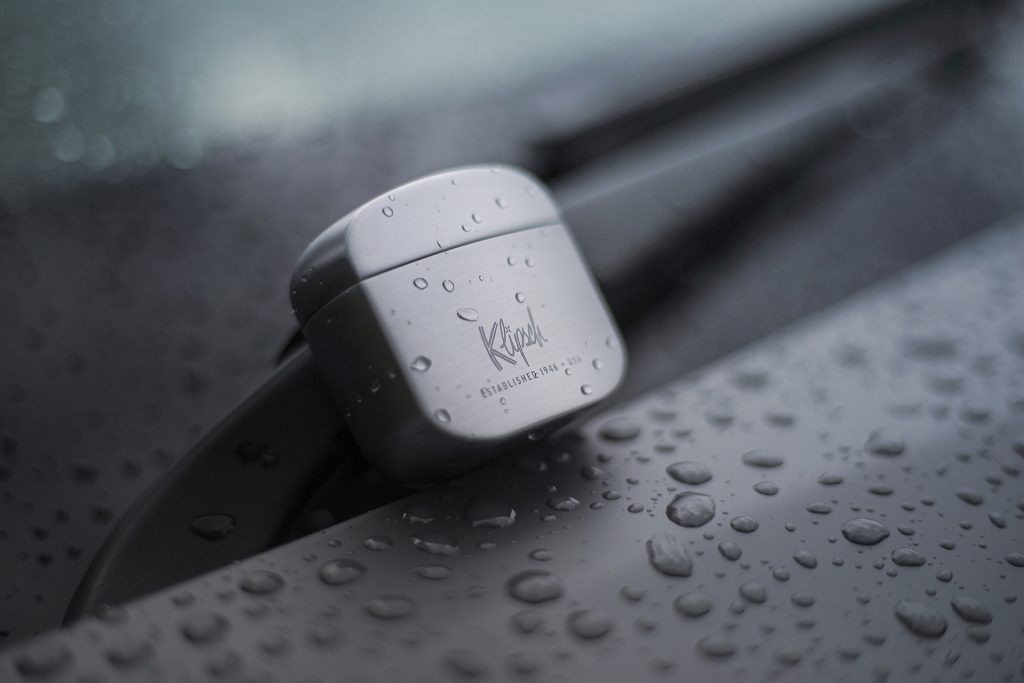 Klipsch, known for balanced tones with a slight punch at the low end for more bass, bodes well for me. I generally appreciate a subtle U-curve frequency when listening to my music.
I'm glad to report that you can find these audio qualities in their latest wireless in-ear buds. Tested here are the freshly-launched Klipsch T5 II True Wireless earphones. Three versions, with a special top-of-the-range McLaren Edition to boot.
Cool form factors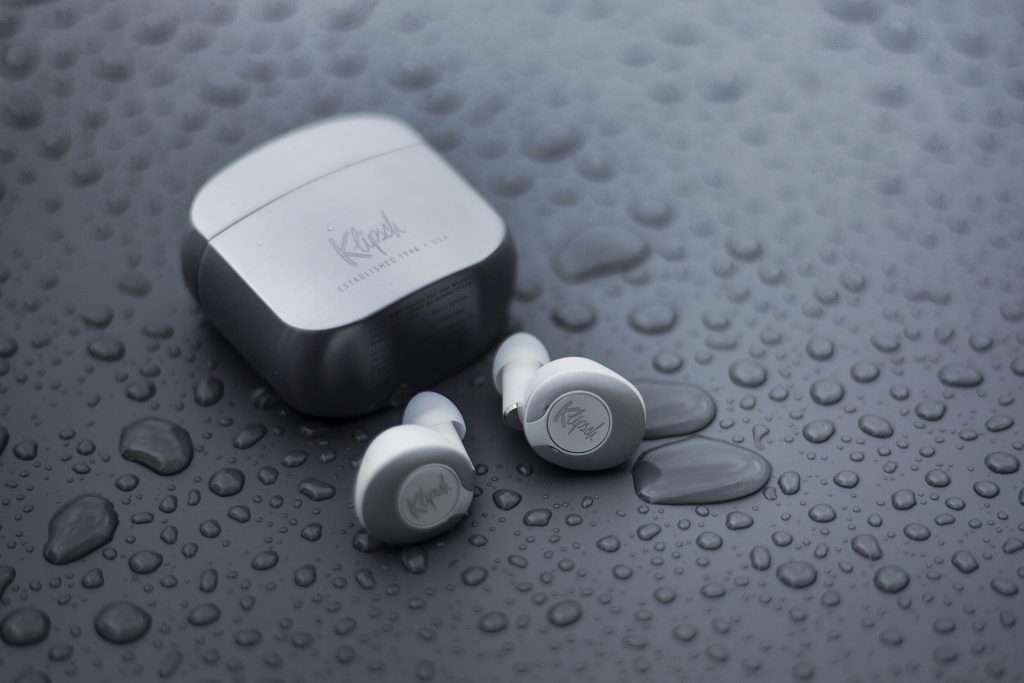 We'll kick off this review with the base model T5 II True Wireless earphones. I say 'base' model, but there nothing basic about these earphones.
The packaging itself is pretty cool. The first thing that grabs your attention is the sleek aluminium case that immediately resembles a Zippo lighter. I asked my son who turned 18 last month if he knew what a Zippo was and he said 'no'. That's how I know he's a good boy – unless he's lying…
For those (like my son) who are unfamiliar, a Zippo is a pretty cool kerosene-powered, windproof lighter. The top hinges on one side just like the stainless steel case of the Klipsch earphones.
Back to the case. It's sleek, and has a nice weight to it. Heavy, but in a very premium and robust way! Right out of the box, the earphones fit my ears perfectly; they're snug and comfy. Of course, this is not going to be the case for everyone. This is why the company has offered five additional sizes for that perfect fit.
Pairing the earphones is simple. Tap the logo on the right side three times, and the strong signal immediately syncs with whatever devices around. My iPhone, Macbook Pro and iMac were all vying for its attention.
So how do they sound?
Then it was time to choose the right song to run these babies on. I like to listen to all sorts of music. Anything from rock, jazz, gospel, R&B even some variations of Dance as well.
To test this series of earphones, I used one consistent song. Colorblind by Mokita starts with clean guitar plucking (but with an electronic overlay) instrumentation. Then, the singer's vocals are layered in. Finally, a bass drop that just lets loose on your ears. If you haven't heard the song, you should try it!
I'm thrilled to tell you that they sound fantastic! The balance of the high and mid-tones are perfect and don't come across as overly jarring. Ask any audiophile, and they will tell you that balance in tonal values is very crucial. Otherwise, you'll experience fatigue from too much of either frequency.
The T5 II True Wireless earphones however, have nicely balanced highs and mid-range. Yet, the bass is punchy enough without giving you a headache.
Klipsch has also packed in a signal boosting antenna to make sure the connection is smooth with minimal latency. We toggled between Apple Music, Youtube and watching football on SingTel's TV Go – all with no lag. So for me, it worked well on those platforms.
So what if you're really into rigorous sports or are into heavy metal music and headbanging? Well, Klipsch has the T5 II True Wireless Sport. The additional no-budge 'ear wings' help to keep the earphones in place. You can jump, run, dance or skip to any beat you want and not worry about losing them.
McLaren Edition
Speaking of sporty activities, let's jump straight to the sexy McLaren Edition. The sporty case, finished in faux carbon fibre with Papaya Orange racing stripes also has a handy moisture removal feature.
On one side, a section filled with silica gel helps to wick away moisture from the earphones. This works much better than a towel. You're never going to be able to reach all those tiny nooks and crannies. An excellent feature, available only in both the Sport models.
Great for Zooming
All three earphones in the range also feature a quad-mic setup. So four mics give 360 voice clarity – perfect, especially in these times where Zoom calls are so common. These mics pick up ambient sound when you use it in transparency mode too. Tapping the left side of the earphone once, will summon a sexy voice assistant: "Transparency mode on!"
This feature allows some outside noise to enter your hearing zone. Handy if you're exercising and need to hear traffic; after all, not every car sounds like a McLaren. The feature is particularly crucial for those who cycle, as hearing vehicles on the road is needful for safety reasons.
The battery life for these units is a claimed 8 hours + 24 hours for the case. Happily, they lasted us more than a week without having to charge them.
The Klipsch Connect app, lets you monitor battery life, adjust EQ settings and the noise-cancelling transparency mode. All done with ultra-smooth and seamless connectivity. Other cheaper wireless earphones tend to have a high drop-off rate and require you to 're-pair'. But the user-friendliness of the Klipsch earphones is up there.
T5 II True Wireless, Sport or McLaren Edition? Which version to go for?
All in all, the Klipsch T5 II True Wireless earphones range is premium stuff. Unfortunately, there is a price for that quality. The entry model retails for SGD 299, while the Sport goes for SGD 349. If you're a McLaren fan like me, just top up SGD 50 and get the limited edition unit. They are well worth the price.
Other ways to use the Klipsch T5 II True Wireless earphones
Catch up on Netflix shows without disturbing others at home while blocking out distractions with the noise-cancelling abilities of these wireless amazing earphones.
Or listen to your favourite jams while working out and put the no-budge 'ear wings' to good use.
---
And if you need more time to enjoy your music and just relax, let AutoApp handle your car maintenance chores.