It's a great chance to get to know our little red dot better with the Government's SingapoRediscovers vouchers – here's how the AutoApp editorial team is going to do it.
---
Under normal circumstances, most of us would have made plans for an exciting holiday in an exotic destination, or a relaxing road trip up North. Unfortunately for us, the COVID-19 pandemic has lasted quite a lot longer than we hoped, and 'staycation' is now more in vogue than 'vacation'.
Thankfully, Singapore still has plenty of places left to explore despite our tiny land area. From nature spots to secret shops, there's much to discover without the need to touch your passport.
In September, we received exciting news that the government would distribute $100 tourism vouchers to everyone in December. That got all of us on the AutoApp editorial team thinking how we would spend them – so here're some of our plans!
Marcus is going…
…for a staycation at Crowne Plaza Changi Airport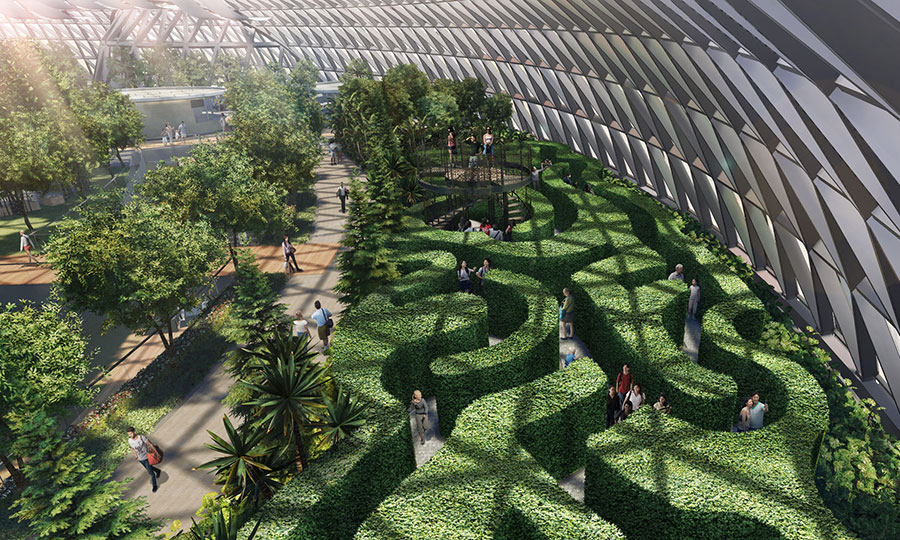 Except when taking a flight, I rarely ever visit Changi Airport; neither have I gone for a staycation in Singapore.
Sure, I've gone for a quick gander when Jewel Changi Airport opened to the public, but my non-travel related visits are as low as thrice a year. For quick getaways, I've always preferred to take a short drive up North to Desaru or Malacca for a change in scenery, rather than staying in a local hotel.
2020 has been the most unusual year for everyone, so I thought I'd have an unusual year-end holiday too. To take advantage of the SingapoRediscovers vouchers, I'll be going on a staycation at the Crowne Plaza Changi Airport – because hey, that's the closest I'm getting to jetting off on a holiday. Besides, it's perfect to explore all that Changi Airport has to offer, particularly the Jurassic Mile and Canopy Park.
Sam is going…
…for a Coffee and Spirits Workshop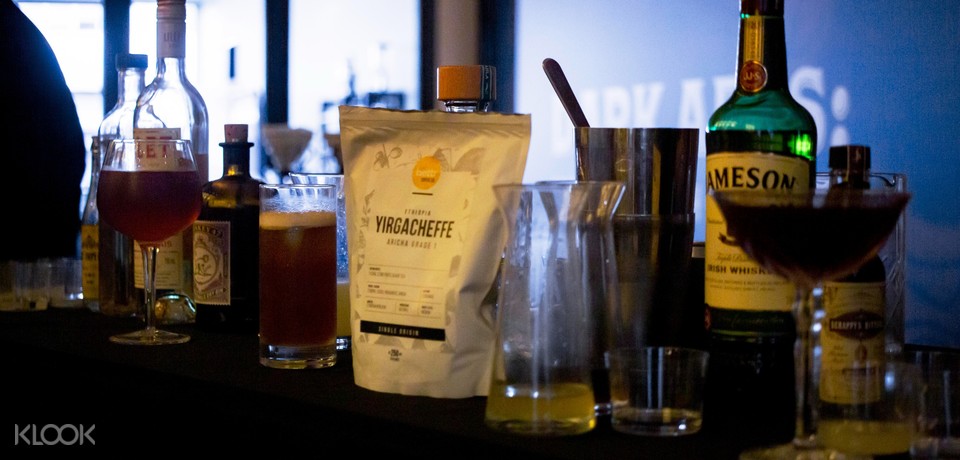 Originally, I would have settled for a day out at Universal Studios Singapore. However, as luck would have it, a friend of mine recently won us two free tickets (yay). This leaves me with a pleasant dilemma of figuring out what to do with my $100 voucher. While a staycation isn't off the books entirely, the vouchers seem like a good excuse to try something out of the ordinary that I normally wouldn't do. After all, having not paid (much) for it is a small comfort for a poor experience.
The idea of a coffee and spirits workshop is wonderfully enticing. For one, I would never say no to a good cup of coffee. For another, I would hardly turn down a well-crafted cocktail, either. What is most attractive about this workshop is the idea of mixing my own cocktails at home next time. I can't wait to go crazy with the different combinations I could possibly dream up.
I'm keeping my fingers crossed, as there isn't any indication so far that this workshop is eligible for voucher redemption. For my voucher balance? I might try one of these DIY terrarium kits.
Brin is going has gone…
…for a family staycation at W Hotel Sentosa Cove
Okay, okay, I know I'm cheating a little since I've already done this. But having just got back from a staycation at W Hotel Sentosa Cove, I'm pleased to say that I'd gladly do it all over again – $100 off the booking price, of course.
What I love about W Hotel is that with its chic décor and proximity to bars along Quayside Isle, you'd never guess it'd cater so well to families too. So I was pleasantly surprised when the hubs and I brought our cheeky 9-month-old out for a brief getaway. Apart from setting up a little bassinet for bubs to rest in, they also gifted us with some baby toiletries and made sure there was a high chair set up at our table for breakfast in the morning. Also, their WET® pool was definitely the highlight of our visit!
If you do have some extra cash to spare (saved up from that cancelled vacation overseas), I'd recommend splurging on one of their AWAY rooms which come with a private pool! Also, as a COVID-19 preventive measure, just a note that breakfast timings, use of the pool and fitness centre are staggered and have to be booked in advance.
Sheldon is going…
…for a family outing at Wild Wild Wet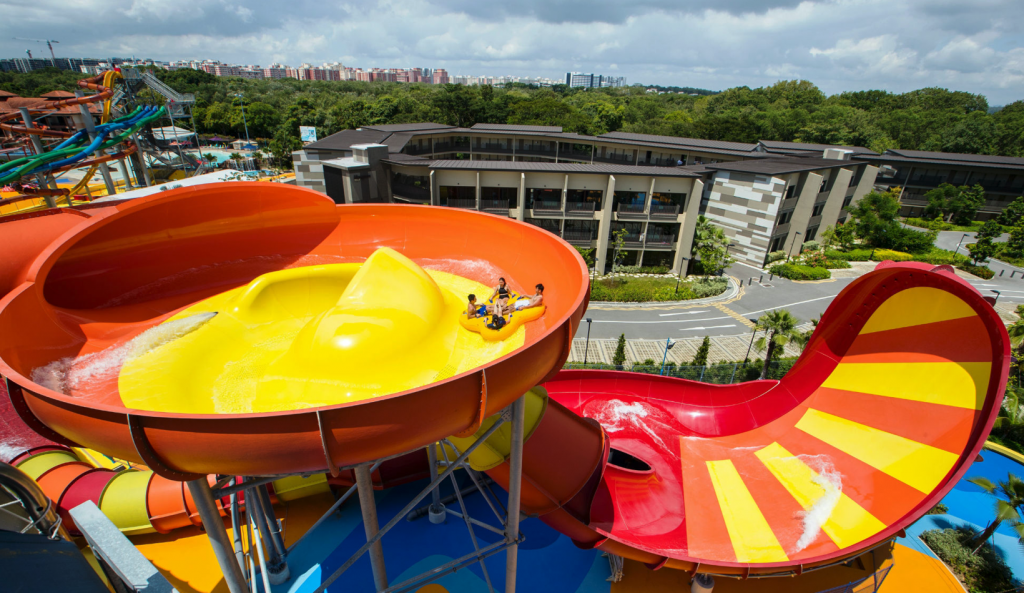 Show my kids a body of water and they take to it like the proverbial ducks they are. As I love keeping cool with a good swim or soak, I'm only too happy to indulge them.
Since the family thoroughly enjoyed themselves on our previous sojourn, we won't pass up the opportunity to go again for what would essentially be a free pass. Well, almost, since a family day pass for two adults and two children runs for $102.
The fact that the Missus will also have her SingapoRediscovers vouchers to spare, could be used towards a staycation at D'Resort which is right next to the water park.
---
Looking to see where else your SingapoRediscovers vouchers can be used? Here's the long list of eligible merchants for you to spend them at!