Have a bad case of the travel bug? Well, just because you can't physically jet set and go, doesn't mean you can't explore the world… from the comfort of your sofa, of course. Read on to find out which Netflix travel show you should watch next.
---
So your wanderlust has reached hazardous levels. But you still can't travel and a staycation (free tourism vouchers or not) just won't cut it either. So here's an idea: why not live vicariously through strangers on TV? Afterall, if you squint hard enough, you can almost picture yourself sipping cocktails by the beach or getting lost in the wilderness!

But if you're not sure where to start and don't want to get sucked into Netflix's 'endless scroll', then check out these recommendations based on your travel style! Of course, we've done the tough job of watching the best travel shows on Netflix during office hours so you don't have to. Well, someone's gotta do it.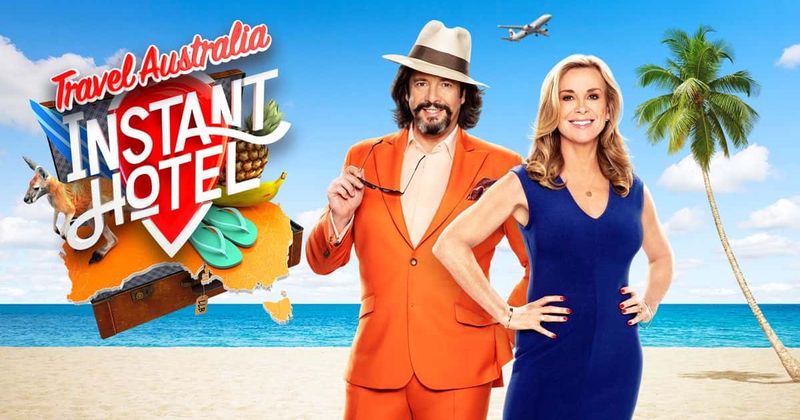 Love staying at cool Airbnb homes or hip hotels? Watch Instant Hotel.
If one of the highlights of your holiday is staying at pimped out Airbnb lofts or trendy hotels, then you'll get a kick out of Instant Hotel. In it, teams of Australian homeowners compete for the title of best Instant Hotel by staying overnight at each other's rentals and rating their experience.
From a retro diner themed home in the picturesque Barossa Valley, to a Zen retreat in Brisbane that'll make even the most uptight city dweller want to namas-stay there, this Netflix travel show is a right treat for anyone who loves amazing interior spaces. Of course, because it's "reality tv", expect a fair amount of drama from the contestants too!
Other shows that feature cool homes: Stay Here, The World's Most Extraordinary Homes, Tiny House Nation, Interior Design Masters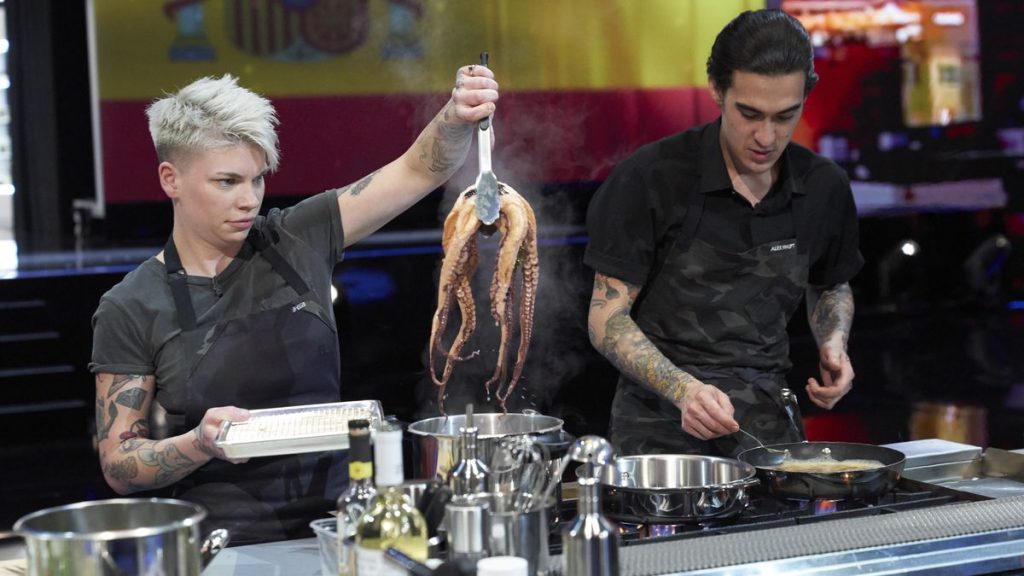 Are holidays all about the glorious food? Watch The Final Table.
If you believe that best way to understand a country's culture is through its food, then you're definitely a travel foodie. Whether you spend most of your time hunting street food at dimly-lit night markets, or dining at the finest restaurants, we're sure you'll love The Final Table. The Netflix travel show sees teams of elite chefs facing off to impress judges with iconic dishes from countries such as Spain, Italy and Japan. Learn about new dishes or watch as chefs take a creative spin on popular ones. Though you can't taste food through your TV (yet), it's never too early to start planning your menu for the next trip!
Other shows to whet your appetite: Restaurants on the Edge, Street Food: Asia and Street Food: Latin America, Million Pound Menu
Love sailing on the high seas? Watch Below Deck.
If you frequently book cruises to nowhere, or dream of one day chartering a luxurious yacht, Below Deck is a must-watch. The show follows the lives of the crewmembers who work on luxury yachts around the world. It also comes with a healthy dose of (say it with me) drama, thanks to ridiculous requests from demanding guests who come loaded with moolah. Think foam parties on board, giant slides and insisting on a visit from Aerosmith's Steven Tyler…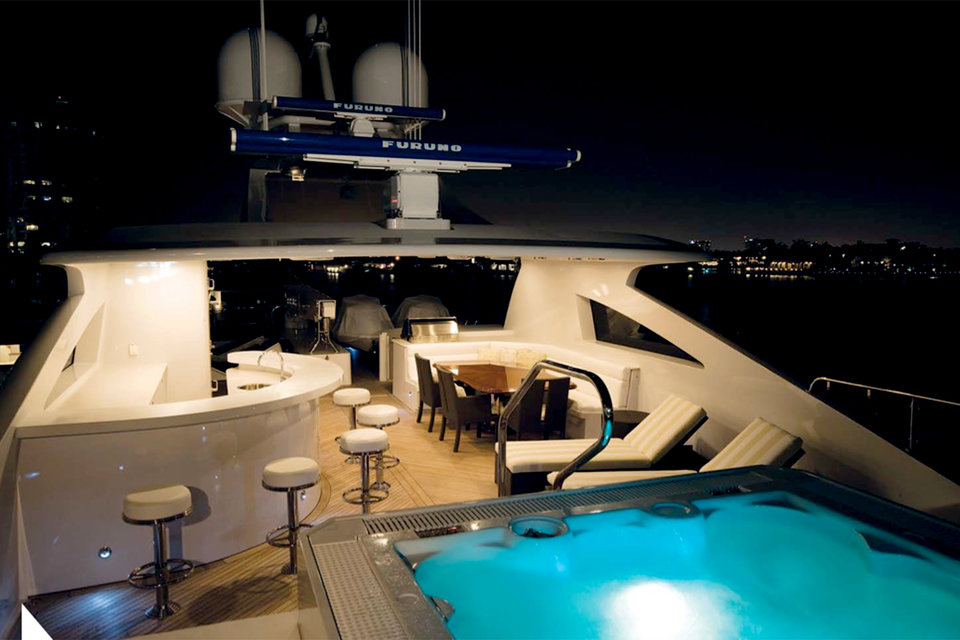 Since its debut in 2013, Below Deck has spanned an impressive 7 seasons and a spin-off Mediterranean series. Of course, the best part is getting a look at some incredibly pimped-out yachts, complete with jacuzzis, fancy Japanese-style automated toilet bowls and gastronomical delights prepped by Michelin-starred chefs!
Other shows featuring luxurious lifestyles: Selling Sunset, Million Dollar Beach House, Singapore Social (just kidding)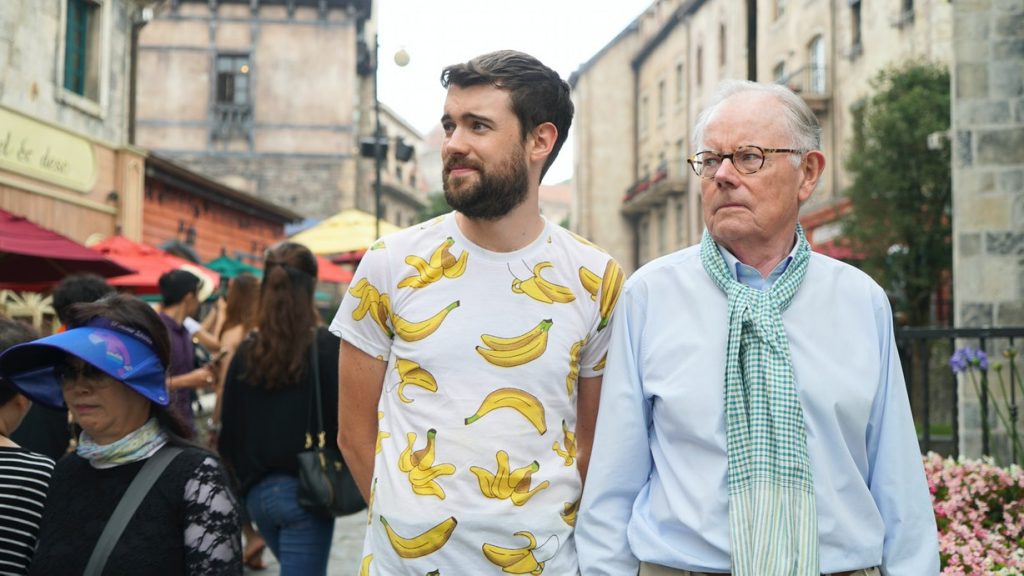 Live for crazy family vacations? Watch Jack Whitehall: Travels with my Father.
If you love family vacations (though they drive you up the wall), you must catch this lesson in comedy gold. In this Netflix travel show, free-spirited comedian Jack Whitehall takes his "stuffy" father Michael out to countries around the globe. While Jack longs for authentic cultural experiences, roughing it out and copious amounts of alcohol, Michael prefers posh hotels, 5-star restaurants and museum tours.

Although there are four seasons in series, Season One, filmed in Southeast Asia is arguably the best, in my humble opinion. Guaranteed to get you all tickly as you reminisce about your own wacky family trips.
Other funny travel shows with comedians: Conan Without Borders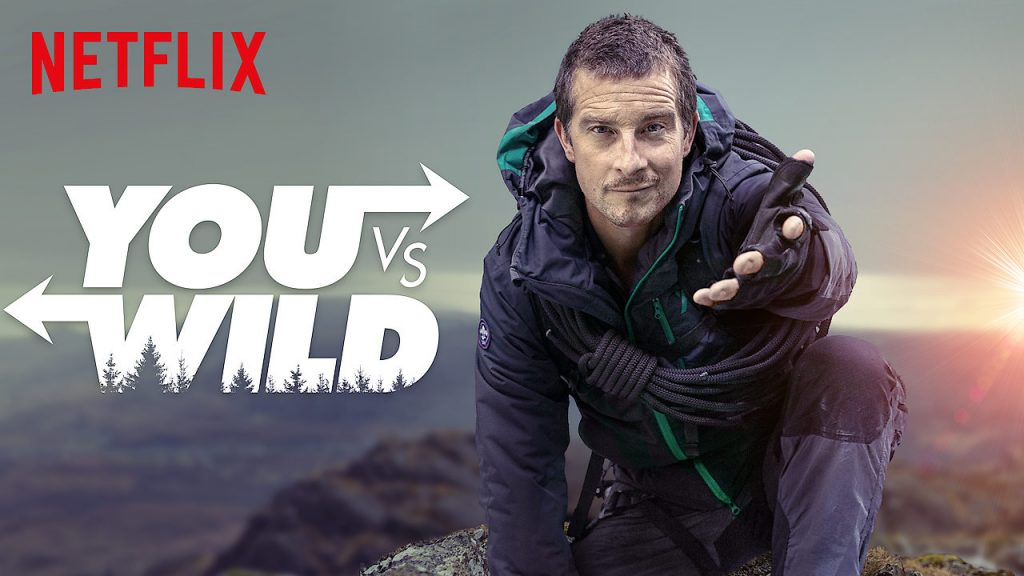 Can't wait to get lost in the wilderness again? Watch You vs Wild.
Having earned an Emmy nomination for Outstanding Original Interactive Program (ooh), You vs Wild is an action-packed survival series that every nature lover/aspiring survivalist should watch. In it, viewers make important decisions (with their remote controls or other mobile devices) as they journey through deserts, jungles and other harsh environments with adventurer Bear Grylls. The goal? Survive. From helping Grylls make the perfect shelter, to even… instructing him to eat bear poop, this interactive series is strangely addictive. And who knows, it may inspire you to try surviving in the wild once travel is allowed again!
Watch how it works here:
Other shows which embrace Mother Nature: Cabins in the Wild, Win the Wilderness, Night on Earth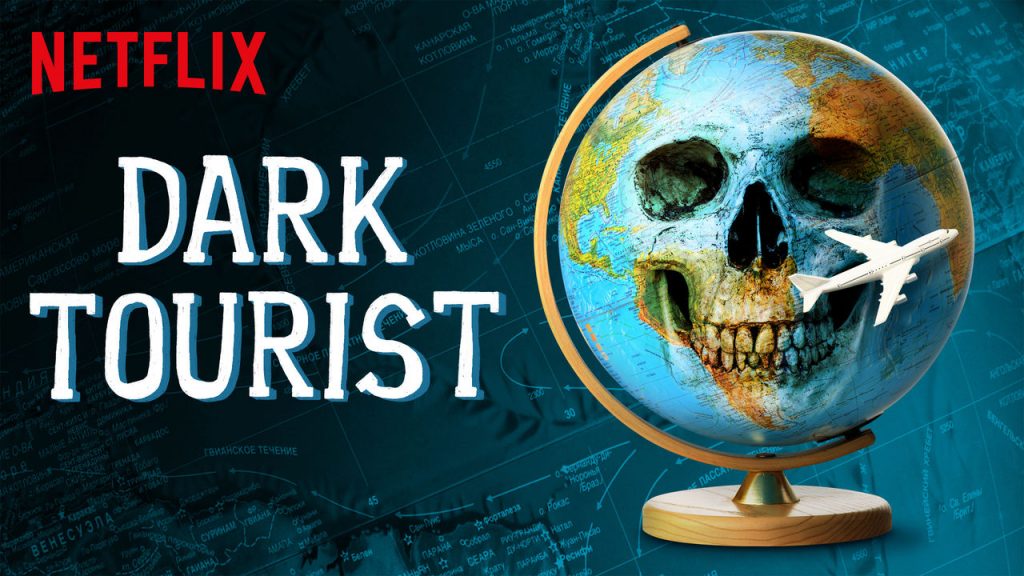 Take pride in venturing off-the-beaten track? Watch Dark Tourist.
Absolutely despise 'tourist-y' things and hate sticking to an itinerary? Then you're likely a free spirit who loves taking the road less travelled! If so, you should definitely check out Dark Tourist. The New Zealand series follows journalist David Farrier as he explores dark tourism; the kind that involves visiting places typically associated with death or tragedy. From touring a Colombian prison with Pablo Escobar's former hitman, to learning about voodoo in Johannesburg or the Jeffrey Dahmer murders in Milwaukee, the show carefully tows the line between fascinating and morbid.
Other shows about unorthodox ways to travel: The Kindness Diaries, Expedition Happiness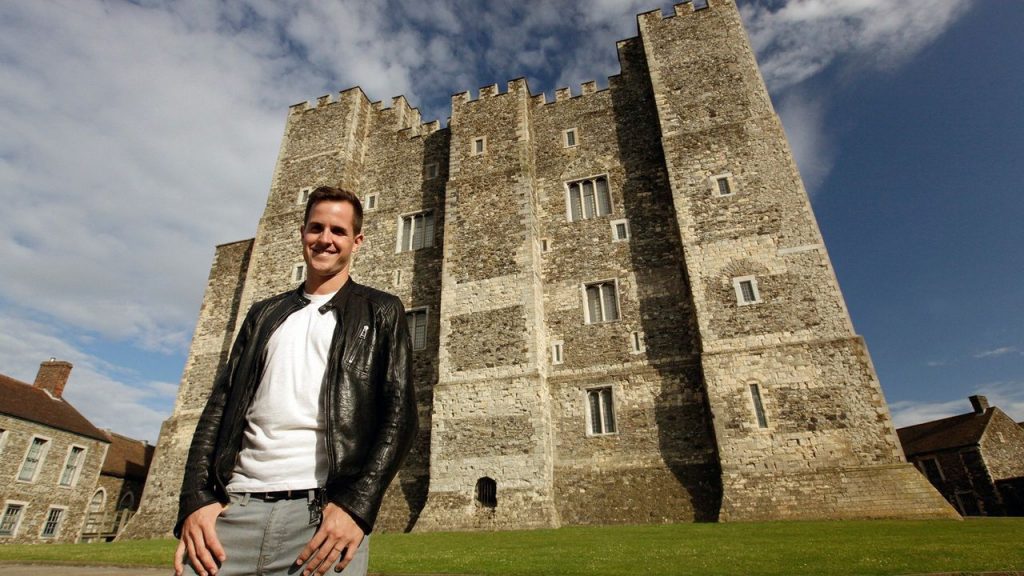 Fancy a bit of history on every trip? Watch Secrets of Great British Castles.
Can't complete a holiday without visiting the museum or some historical site you've been planning to check out for ages? Then check out Great British Castles, a fact-packed documentary hosted by Dan Jones. Regardless of whether castles fascinate you or not, learning about their turbulent pasts will satiate any keen historian. Or at least keep you occupied until the borders are open again!
Other historical documentaries: Way too many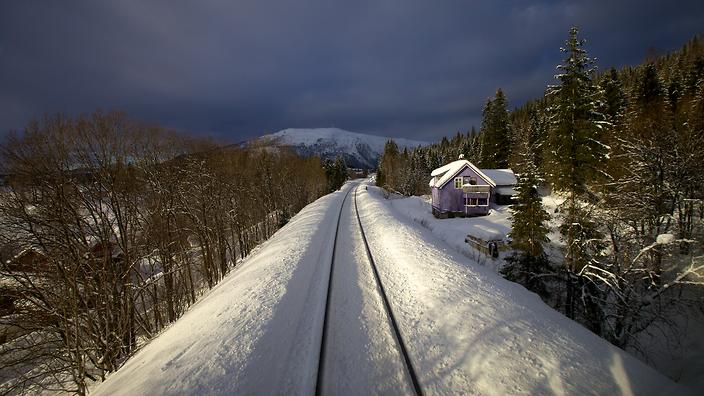 BONUS: Long for lonnnnng train rides? Watch Slow TV.
Though a complete torture for some, long train rides can be a relaxing experience for others. If you're in the latter camp, then you may have heard of Slow TV (Sakte-TV). A form of documentary that has grown massively in Norway since 2009, Slow TV focuses on the mundane. Why not spend 7 hours watching a train ride from Bergen to Oslo, or 2 hours watching people at an intersection in Tokyo? Afterall, desperate times call for desperate measures. Sadly, though Netflix has pulled the title off its Asian catalogue, you can watch some videos from the channel here.
---
Too busy to watch your favourite Netflix travel show? Then maybe you should free up some time by letting the pros handle your next car servicing. If you're looking for ways to holiday without leaving the country, here's how to road trip and have a staycay!
Feature image: Bogdan Glisik / Shutterstock.com