With lively handling, Johnny Depp-esque styling and a practical cargo capacity, it's hard to fault the refreshed entry-level MINI.
---
There's a scientific study that's proven men look up to eight years older with facial hair. You've definitely seen the meme — shave a bearded man, and boom — he becomes a kid.
Traditionally, MINIs are targeted at the young and young-at-heart. Funky colours, endless customization options, and cheerful styling. On this new facelifted MINI, however, they've taken all of those unique MINI features… and given it a goatee.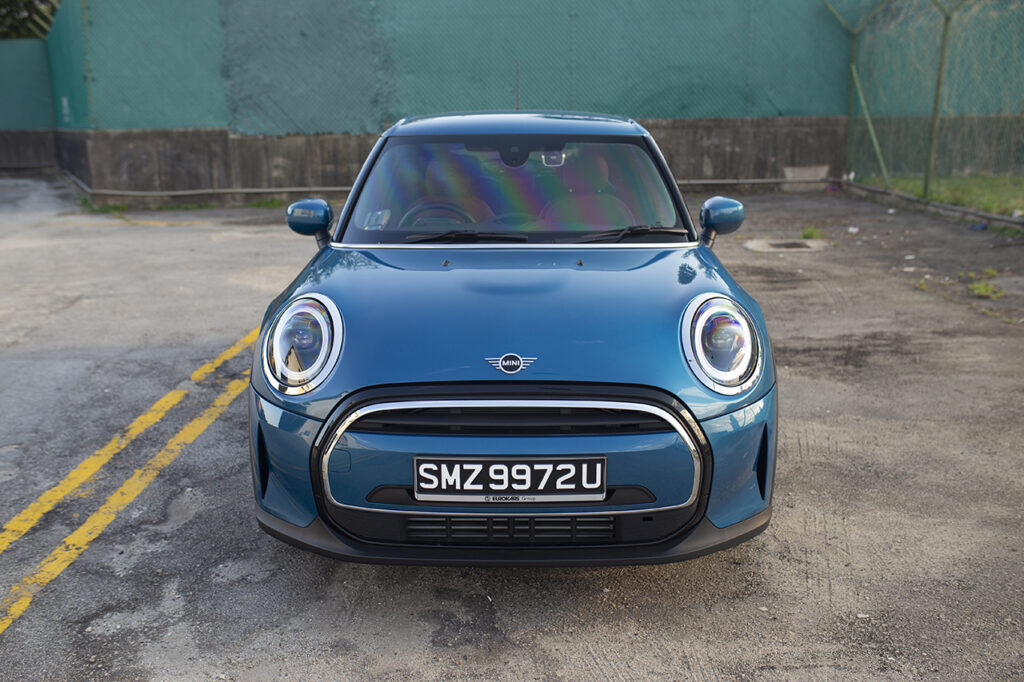 I'm sorry if you didn't see it at first, but you certainly can't unsee it now. Make no mistake, I quite like the new styling and feel it's an interesting rehash of the typical MINI grille. But, could MINI, in their own unique way, be attempting to make it look more mature?
Now all matured
So we've addressed the new goatee on the front, which arguably is the most evident change on this facelifted model. The bumper has changed too, with a slightly more sporty overall design compared to the outgoing model. Gone are the separate foglights, now integrated into the LED headlight assemblies.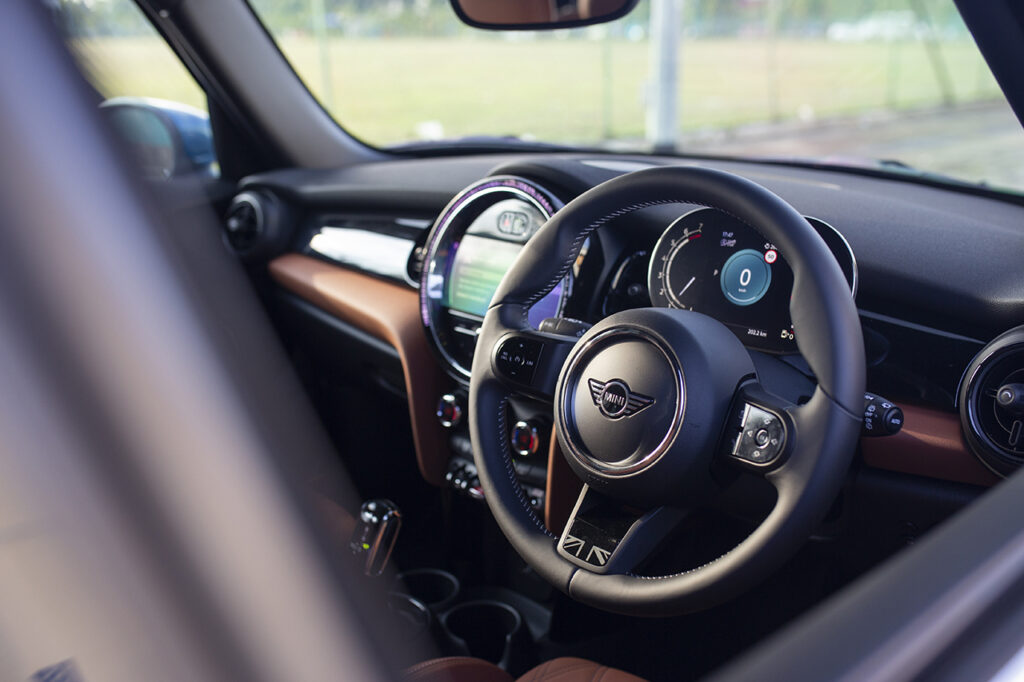 Inside, the One has been updated with the digital instrument cluster first seen in the MINI Electric, and a revised infotainment system. There's also a new leather steering wheel with redesigned infotainment controls at a thumb's reach. Unfortunately, these feel quite a bit more flimsy than the old circular buttons.
Keeping with the times, the One is now also fully connected with the nifty MINI App. This allowed me to lock and unlock the doors, switch the lights on, and even ventilate the car remotely!
Engaging at heart
No matter the rationale behind the exterior restyling, the One is still a MINI at heart. Sure, the numbers on paper don't elicit a reaction from most petrolheads. 101 bhp, 190 Nm, 10.6 seconds for the century sprint — let's be realistic, it's not even a warm hatch.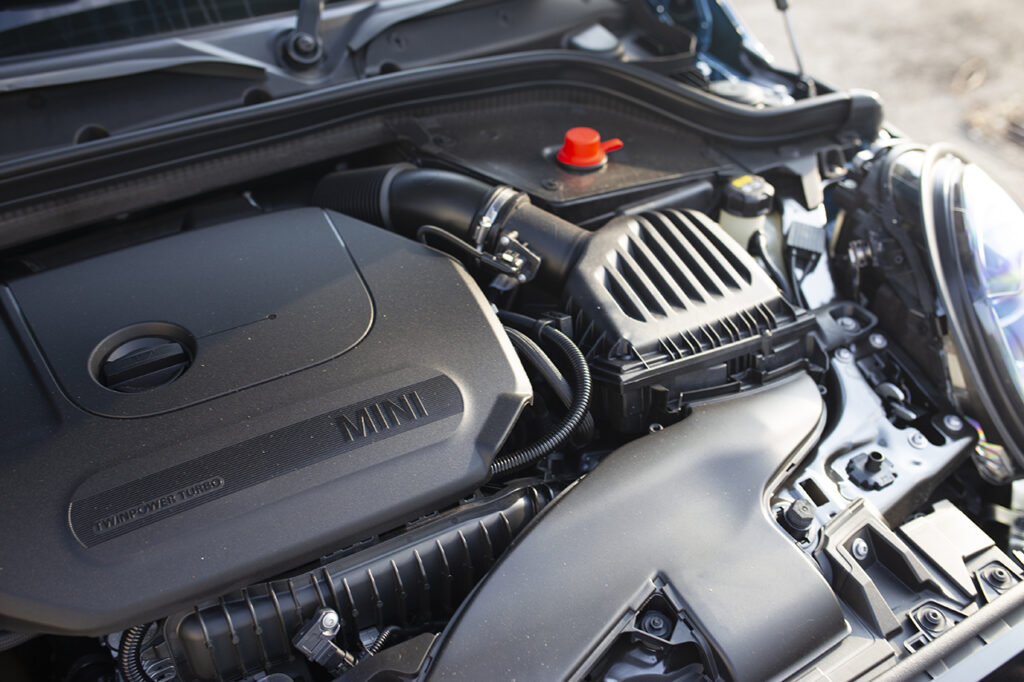 Chuck it into corners though, and the weedy power output numbers become irrelevant. Steering feel is sharp and communicative as you'd expect from a MINI, with barely any body roll, and the suspension at just the right amount of stiffness. This naturally makes the ride slightly stiff for daily driving, but nobody buys a MINI expecting it to ride like a 7-Series…
It's this delightful combination of low power and great handling that makes the One a pleasant surprise. Better to drive a slow car fast than a fast car slow, they say, and it holds true here. Throw the car into a corner late and there's no risk of understeer; get on the power early at exit and the 1.5-litre 3-pot buzzes excitedly to the 6,000rpm redline.
There's no official word on software changes to the 1.5-litre turbo engine and 7-speed dual clutch transmission. With my butt dyno though, there seemed to be a slight difference in mapping. My prior brief experience with a pre-facelift MINI One exposed a slightly sluggish and unwilling engine, necessitating sport mode before any fun was to be had.
More doors more practicality
MINIs are lifestyle cars at heart, but this doesn't mean practicality has to take a back seat. The five-door bodystyle gives you four properly-sized seats (and the same number of doors to access them), and an additional 67 litres of boot space.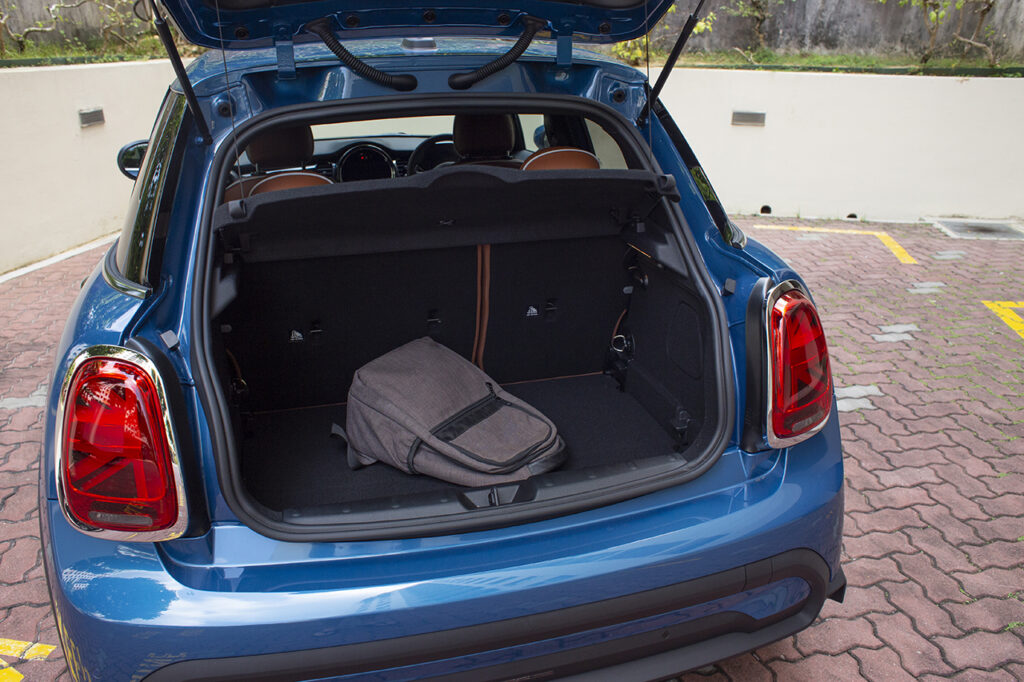 But being a practical car means it gets compared to the more mainstream offerings like the BMW 1 Series or Volkswagen Golf. At S$129,888 (as of August 2021), it's priced just a tad higher than the roomier Golf.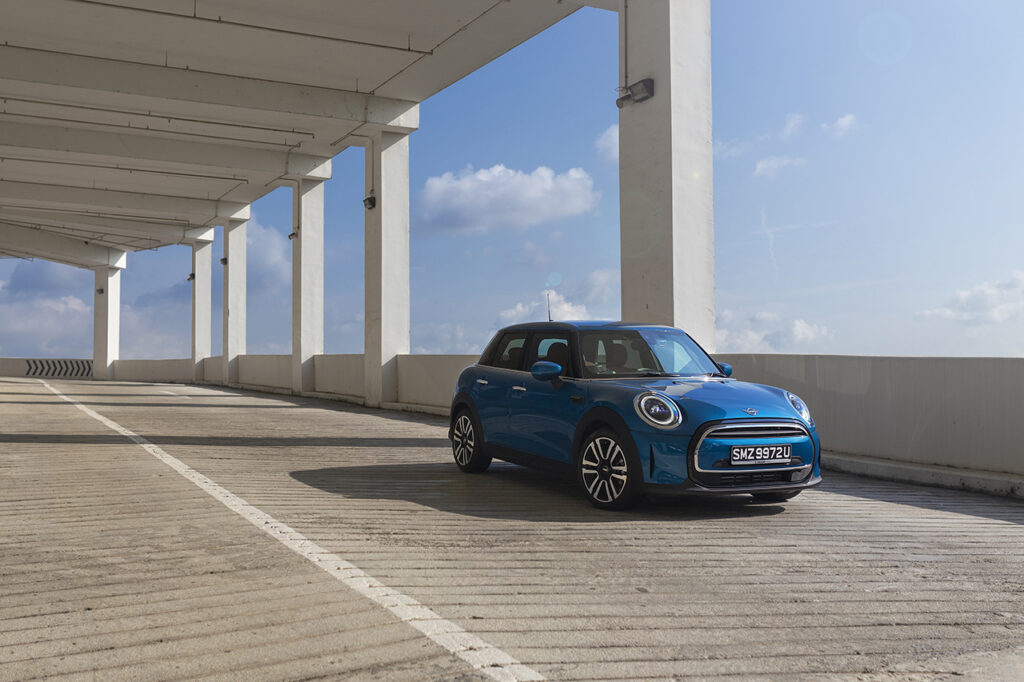 What the MINI offers, however, isn't just practicality, but balanced with a whole lot of fun and character added to the package. And if you're willing to take that compromise, the mature, goatee-wearing MINI One 5-door might just be the perfect choice.
---
In the market for a new hatchback? Check out our reviews of the Skoda Scala and Honda Jazz too!